Featured Listing

Apartment at:
411 Holland Street
Apt 2
Hancock, MI 49930
$650/mo.
RAS rental stuido apartment listings.
Click here to go back to the property listing homepage.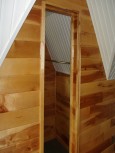 Hancock, MI 49930
Montly Rent: $550
Rooms: 1
Baths: 1
Description:
Very large Studio apt . Full remodel in 2006 Coin op washer dryer in basement Plowed parking two...