Featured Listing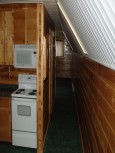 Studio Apartment at:
405 Wright Street
Apt G
Hancock, MI 49930
$550/mo.
Get in touch with us!
RAS has developed this website to better serve its residents and partners. Should you need to get in touch with us please use any number of the methods listed below, we do suggest utilizing our 'Online Contact Form''.
Landlord contact information
Robert or Diana Stites
323 White Street
Hancock, MI 49930
1(906)482-0162
email:robert@RASapartments.com