Featured Listing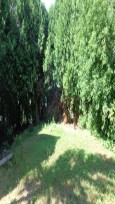 Apartment at:
610 SCOTT ST
HANCOCK, MI 49930
$650/mo.
Properties available as of March, 2021
Click here to go back to the property listing homepage.


Hancock, MI 49930
Montly Rent: $650
Rooms: 2
Baths: 1
Description:
All new knotty pine interior and carpeting, all new appliances! Coin washer-dryer. Opens on...