Featured Listing
Apartment at:
411 Holland Street
Apt 1
hancock, MI 49930
$500/mo.
Properties available as of July, 2017
Click here to go back to the property listing homepage.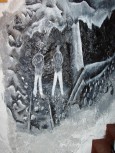 hancock, MI 49930
Montly Rent: $500
Rooms: 1
Baths: 1
Description:
Ground floor apt. On Holland St. Near middle school None Smoking building. No pets. Plowed off...