Featured Listing

House at:
723 Elm Street
Apt 4
Hancock, MI 49930
$550.00/mo.
Properties available as of January, 2018
Click here to go back to the property listing homepage.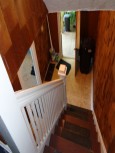 Hancock, MI 49930
Montly Rent: $650
Rooms: 2
Baths: 1
Description:
Upper in Duplex close to schools I pay heat and plow parking as long as cars move....