Featured Listing

Apartment at:
717 Elm Street
Apt 2
Hancock, MI 49930
$550.00/mo.
Properties available as of April, 2021
Click here to go back to the property listing homepage.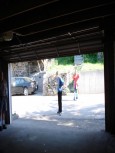 Hancock, MI 49930
Montly Rent: $900
Rooms: 3
Baths: 1 1/2
Description:
Large 3 bedroom home, 2 car garage off Wright St. Near Ryan. Wash Dryer. Gas heat Avg bill last...