Featured Listing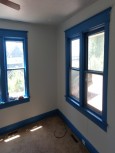 Duplex at:
709 Ryan St Apt#1 Lower
Hancock, MI 49930
$650/mo.
RAS Rental Properties!
Online portal for RAS managed rental properties. All of our properties are 100% owner operated with more than 16 years of property rental experience. We have a long history of satisfied tenants and well maintained homes and apartments.
Choose an RAS Rental Property!
Quality and affordable housing awaits you in the Houghton and Hancock area. Many of our properties are within minutes from Michigan Technological University and Finlandia University.
Houses
Need more space than just an apartment? We have you covered with RAS managed rental houses. Entire houses are available for rent.
Apartments
Looking for a small one (1) to three (3) bedroom apartment in the Houghton or Hancock area? Many of our apartments are within walking distance of Michigan Tech University (MTU) and Finlandia University, We have all kinds of apartments available for rent; ranging from studio apartments to three (3) bedroom apartments!
Important Notice!
All RAS properties are non-smoking!